Why are our mounts "Primesat Vision" range different?
If you see anyone offering a "free" wall mount with a motorised system, beware! They are not going to give
away anything that is decent and the whole rig could come down in the wind. Dishes in more exposed locations
need a substantial strong mount! Our wall mounts usually have
450mm
(18") stand-offs for south (ish) facing
walls (For 80 - 1.1m dishes) or a
550mm
stand-off for
1.25m
or
1.3m
dishes. There are also
300mm
, (12")
450mm
and
550mm
stand-offs for poles above the gutter (east west or north facing walls), For east or west
facing walls, clearing the gutter is needed so the dish can turn without hitting the wall. Our "
Primesat Vision
"
wall mounts and ground stands are made in our own workshops and are made with thick steel. Galvanised
masts
are made of 3.2 mm steel (or thicker). Galvanized clamps are included. Most
ground stands
and wall
mounts are black They are etch-primed and stove baked in an oven. Our wall mounts are not compromised by
designing them to be flat packs (although bolt together versions are available, when bolt-together is chosen,
it is the same mount and due to the bolt-together design rigidity is NOT compromised). Fully welded is a
cheaper but very good option. Ground stands are also fully welded. Above 1.0m high, (e.g.
1.25m
) stands
are bolt together due to the size of the stands. 1.0m stands have a bolt-together option and come with
adjustable feet
so the pole can be made plumb. Nuts top and bottom on the studs adjust for plumb with
a spanner. This makes for very easy setting up. We designed our wall mounts and ground stands when we
started in 1991 and since then they have been "fine tuned" and improved. From the outset they were
designed for satellite dishes and built to heavy duty high standards. We believe "the house will fall down
before our wall mount would fail", providing they are properly fitted and used on the correct size of dish.
The
south facing
mounts are bolted with 10 bolt fixing, 4 to the left, 4 to the right and 2 at the bottom.
The "
above gutter mounts
" are 20 bolt fixing. (They are basically 2 south facing mounts with a long pole).
These mounts are very strong and are designed for satellite dishes. Many commercially made mounts are
designed for aerials and many satellite dealers use them for dishes since they do not have the resources
to make decent heavy duty mounts themselves. Typical aerial mounts are called "T & K" mounts. We would
not recommend this type of mount for satellite dishes. Some mounts are not even as good as T & Ks!
The wind can push a ship around the world so why take a risk ? Our mounts and stands may cost a little
more but at least they take away the worry during gale force winds. Our "
above the gutter
" mounts
usually these use a 2m pole. The
76mm diameter above the gutter mounts
have a 3m pole option. We also
sell "mounts without poles", this can make international shipping cheaper. We sell the poles (
masts
)
separately and we manufacture
pole adapters
.
Pole adapters
are useful for converting an
existing ground stand to the correct pole diameter for a different dish or motor.
Note - we reserve the right to vary these specifications.
See our other web site at-
www.primesat.eu
This site includes many products that are exclusive to the Satellite Superstore.
The site contains -
• Products that we manufacture (e.g. We have manufactured heavy duty wall mounts and ground stands since 1991).
• Selected products which have our own Primesat brand name and have been prepared to our specifications.
• Selected products where we have been appointed the authorised UK or European distributor by the manufacturer.
www.primesat.eu
is an information site. Here you will find full specifications
and many detailed pictures. To buy any of these products, simply order them on this web site.
Link to our own satellite museum site
Rewind Museum. A Museum of vintage consumer electronics.
See
http://www.rewindmuseum.com/vintagesatellite.htm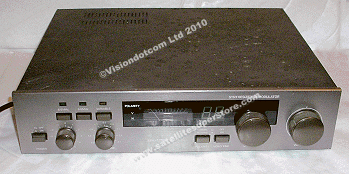 For old Satellite receivers with knobs on! (and other historic items)
And
Vintage reel to reel video recorders. Vintage VHS and Betamax VCRs.
Vintage video cameras. Vintage Laser Disc. Vintage Computers.
Old telephones, Old brick mobile phones. Vintage Hi Fi, Old reel
to reel audio and early audio cassette decks. Including,
The history time line of vintage consumer electronics.
And much more .....
So see,
http://www.rewindmuseum.com/home.htm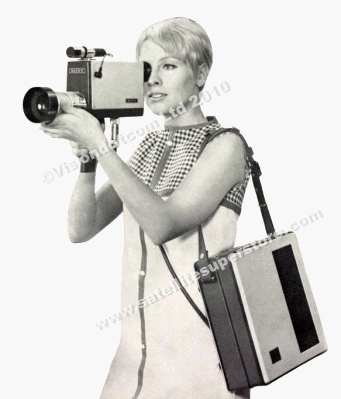 It is well worth a visit.
Only The Satellite Superstore brings you great products,
advice and it's own MUSEUM